Against all odds, the global PC market set to grow in 2021
Despite a global component shortage, PC shipments could continue to grow this year before an expected drop in 2022. The five-year outlook remains positive.
Software Computer RaspberryPi
Raspberry Pi Imager is the fabulous Raspberry Pi foundation tool t ...
Continue reading ...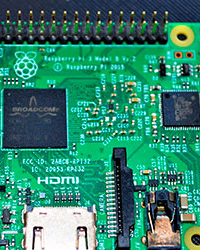 Software SmartPhone Computer
The latest beta of Microsoft's Defender for Endpoint now extends i ...
Continue reading ...